Global Testing Retreat(GTR) is a global QA and Testing Professional Conference featuring not only real-world experience and thought leadership in the QA and Testing industry but a chance to participate in various testing, agile and sports competitions.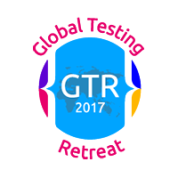 Last year Ramit Manohar Kaul, VP Testing, represented Moolya and won 2nd runner up award for Testing Leadership at #ATAGTR2016.
This year we have two young and dynamic testers – Himansha Tyagi and  Amit Vyas,  who will be speaking at ATA Global Testing Retreat 2017 held in Pune.
0