Several factors make burnout a major concern for several organizations today. This includes the COVID-19 pandemic, protracted alienation owing to remote work, the threat of unemployment, and sometimes even financial pressures.
Employee burnout can impede efforts to improve culture, employee retention, and morale. What is the state of engagement and burnout today? To answer this question, let us explore this phenomenon further.
What is Employee Burnout and Disengagement?
The problem of employee burnout is characterized by sensations of physical, emotional, or mental exhaustion — and at times, all of them working together. It is a disorder that may impact anyone, regardless of industry, occupation, or level of experience. Usually, burnout occurs when employees feel overburdened, overworked, and underappreciated, resulting in a sense of despair and disengagement from work.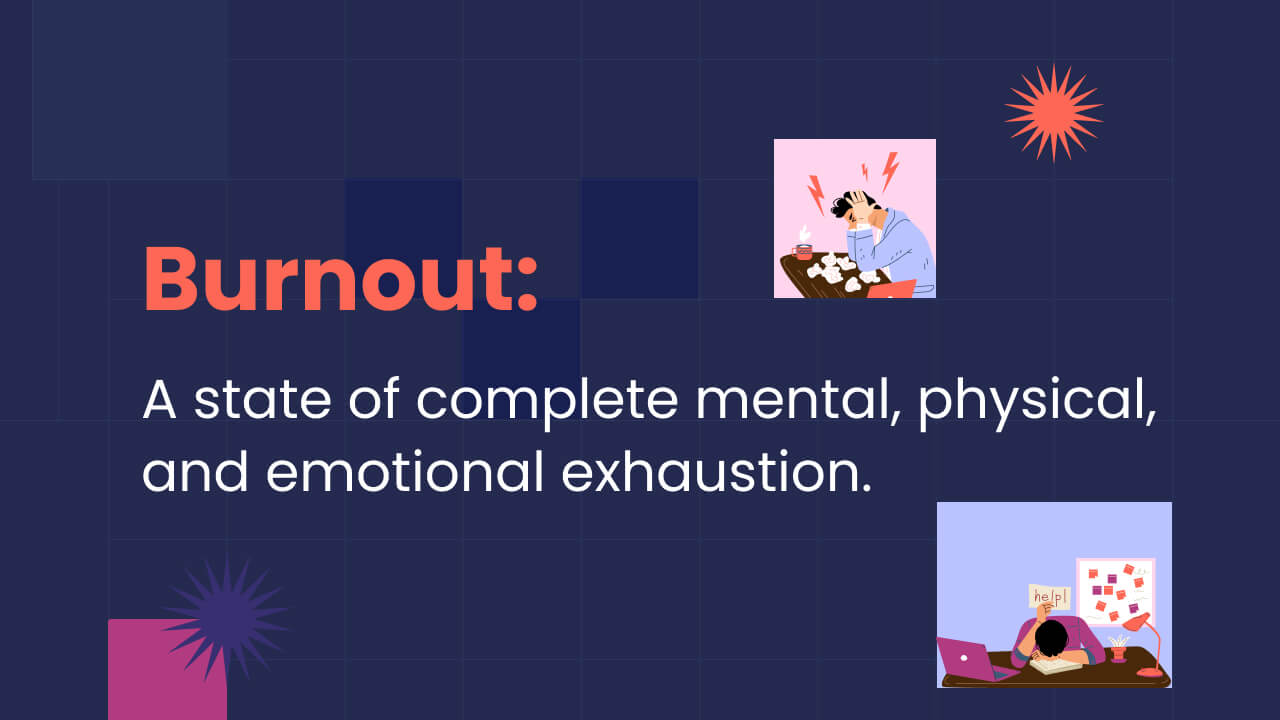 Burnout can affect an employee's productivity, ingenuity, and capacity to work effectively, leading to reduced job satisfaction and even the desire to quit. Causes of this are typically excessive burden, lack of support, dearth of employee engagement initiatives, or insufficient resources.
What is the State of Burnout Among Employees in 2023?
Even though numbers are still high in 2023, the percentage of burned-out employees is gradually diminishing. Recent research indicates that employee burnout is declining but remains high. In August of 2022, 49% of employees reported experiencing burnout; this figure has decreased to 46%.
This is an indication of a positive "bounce back" from the increase in numbers during the pandemic, and it's probable that these figures will continue to rise over time.
However, despite this encouraging trend in employee burnout, it continues to be a problem across many industries and organizations. Certain jobs, such as those in the healthcare or high-tech industries, can exacerbate exhaustion, and there might still be a cultural norm of overwork and prioritizing one's tasks over personal well-being. This is frequently the case in SaaS startups.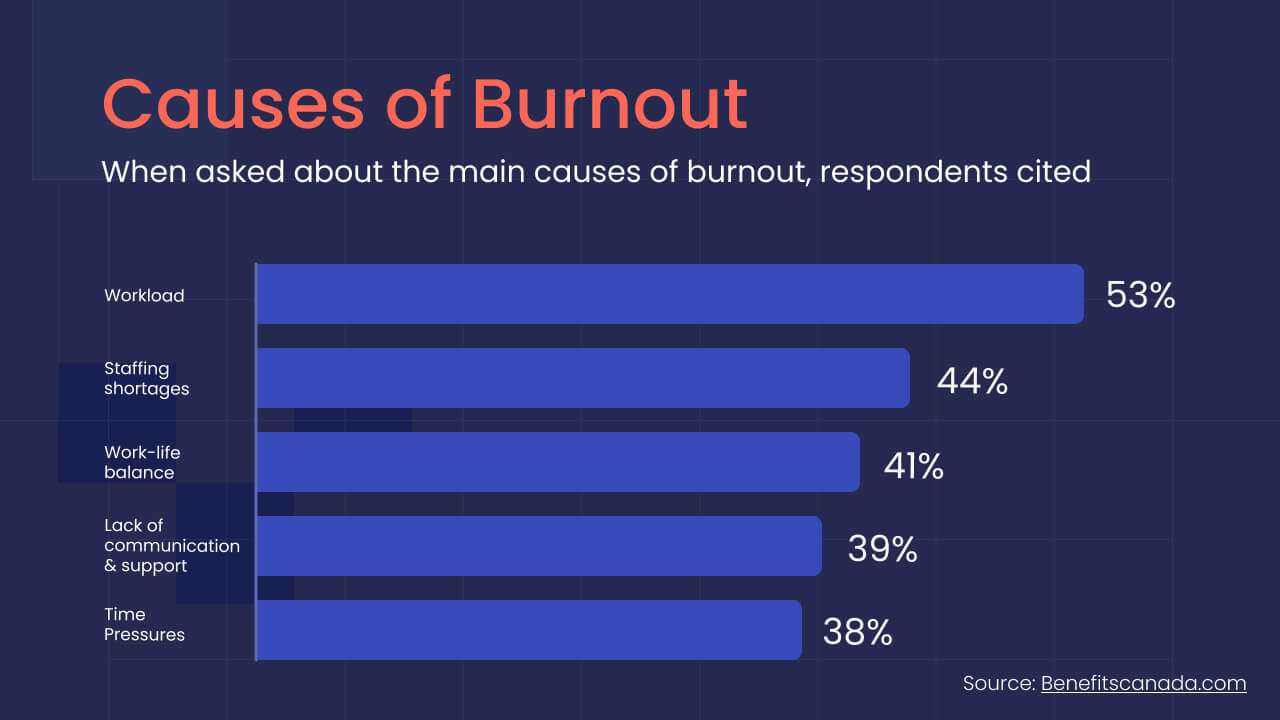 Can Too Much Engagement Lead to Burnout in 2023?
If employee engagement is viewed as a continuum that ranges from "not engaged" to "extremely engaged," both extremes are at risk of burnout.
For instance, "purpose-driven" jobs (or professionals) have a strong connection to the organization's core mission and are frequently highly engaged; however, their commitment to their careers places them at a high risk of exhaustion.
According to a recent study conducted by the Yale Center for Emotional Intelligence, of 1,000 U.S. employees surveyed, two-fifths reported high engagement and low burnout, leading to positive outcomes. However, the data also revealed that one in five employees is highly engaged as well as at risk of exhaustion. Even though the latter group was enthusiastic about what they were doing, they noted negative outcomes, including tension and frustration. 
In addition, the turnover rates of these highly engaged but stressed employees were the highest of all the survey respondents. This implies that businesses may lose some of their most driven and diligent employees without even noticing it.
Optimizing Engagement to Prevent Burnout
The initial stage is to stop focusing solely on employee engagement and begin measuring employee well-being concurrently. Continuous engagement must factor in dialogues around employee well-being and include intermittent employee fatigue surveys in addition to engagement surveys.
The next step is to increase employee engagement over and above monetary incentivization, organizational culture, and career progression. Instead, you should attempt to temper your expectations as well as provide ample resources. Support from supervisors and other associated resources provides employees with the tools they need to perform well and enjoy what they do. In addition, it is essential to moderate job demands — in order to ensure that daily assignments are manageable.
3 Ideas to Reduce Burnout and Drive Healthy Engagement
Employers play an important role in both avoiding and managing employee fatigue. Businesses may assist in making workers feel appreciated, engaged (in a good manner), and motivated by instituting strategies to promote employee well-being and cultivate a positive work environment. Here are three ideas to achieve this in 2023: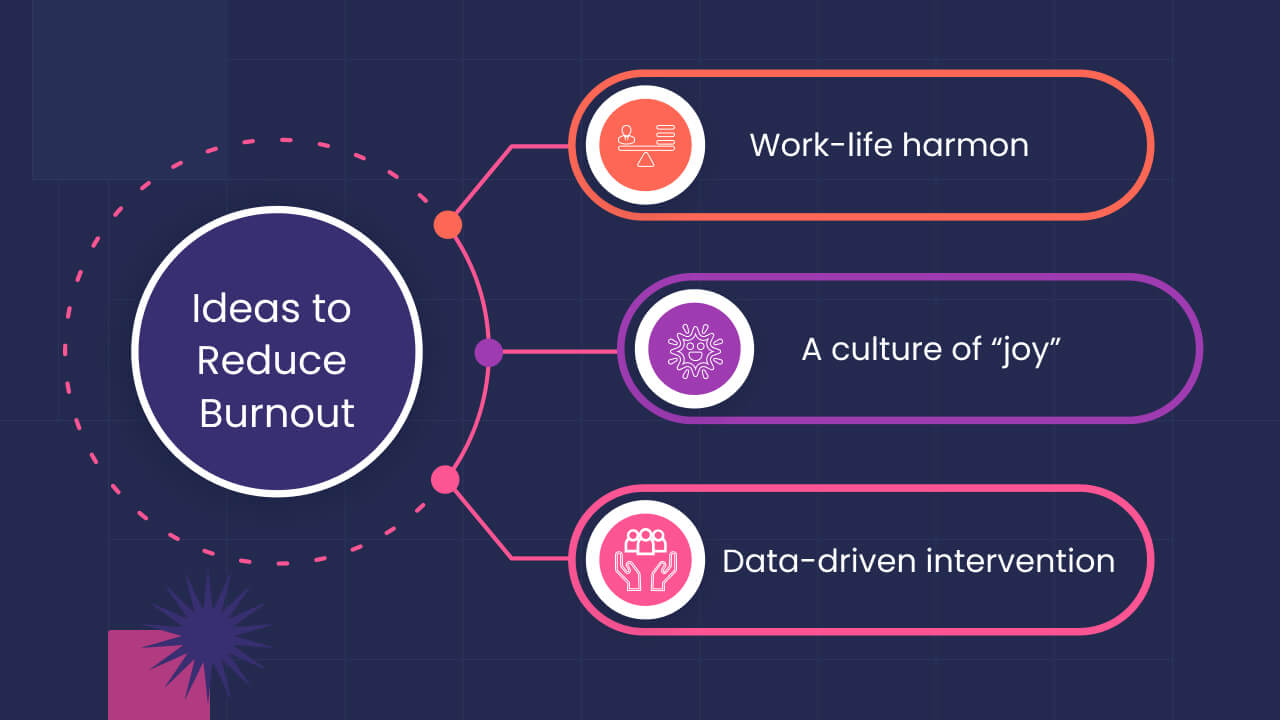 1. Work-life harmony 
Employers can significantly reduce employee fatigue by promoting work-life balance. This may urge employees to utilize PTO or vacation time. Employers can also encourage positive working conditions by allowing flexible work arrangements.
2. A culture of "joy"
Employers can also foster a positive work environment that prioritizes employee health. This may include encouraging open communication, soliciting employee feedback, and recognizing employee performance. And, through team-building activities, employers can also cultivate a sense of community.
3. Data-driven intervention
By recognizing and dealing with the fundamental causes of stress, employers can combat employee exhaustion, over the long-term. This can include carrying out surveys or focus groups to better identify highly stressful tasks and conflict areas. Eventually, this will lead to the implementation of meaningful changes that successfully combat (or reduce) stressors.
Key Takeaways 
In summary, the pandemic, remote work, fear of unemployment, and financial pressures all contribute to burnout and disengagement. The number of burned-out employees is decreasing in 2023, but it remains a persistent problem. Even excessive engagement can result in burnout risk. The answer is optimizing engagement – through balancing resources and demand – and, at the same time, promoting work-life balance, a culture of joy, and data-driven intervention.
3